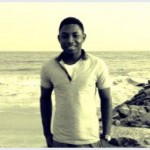 I would like to extend my sincere appreciation to you for your assistance in processing my admission and acquiring a visa to study in Canada.
Your service really exceeded my expectations, showed real professionalism, harsh free and took all responsibilities concerning my request. Everything went on perfectly and the service and paper work rendered was worth the money paid.
I will definitely recommend you to my friends above any other agent. Thank you. You have been a pleasure to work with.