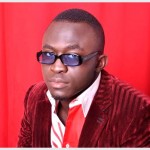 I was privileged to know about Profound Educational Services, a firm truly dedicated to actualizing one's educational dreams abroad. They are Excellence in orderliness, and trust were the strong and overwhelming features I encountered with this company.
With their help and advice, I was able to make a good choice of school and career path; also processing my Canadian visa application became something easier and smoother for the embassy as the company ensured that every single document needed for a positive anticipation and response from the embassy was provided and submitted on time.
I recommend this company to any prospective candidate out there, who longs for further studies abroad as they are trustworthy and highly committed, ensuring that you are treated with specialty and utmost priority.
I am a student of Centennial College today studying international business management because Profound Educational Services helped me to work out this dream
You too can actualize your dream, it's simple, use their services, set your dreams on an exciting path.